Danish Lacrosse Federation's events and game days
---
Copenhagen Lacrosse Camp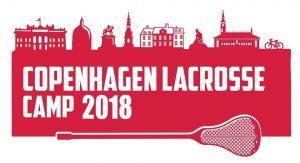 The Facebook event of Copenhagen Lacrosse Camp
Join us in sunny Copenhagen, Denmark for the 2nd edition of the annual Copenhagen Lacrosse Camp.
WHEN: April 21st and 22nd 2018
WHERE: Valby Idrætsparken, Copenhagen, Denmark.
HOW MUCH: 375 DKK for the camp including coaching, lunch, snacks and an awesome camp t-shirt.
Or 250 DKK for everything except a t-shirt.
COACHES:
Men's Coaches: – to be advised
Women's Coaches: – to be advised
So be quick and Sign-up here no later than Sunday 1th of April:
SIGN UP HERE: https://goo.gl/forms/RZ4gAJsYKNv0uhDm1
Vi ses i København!
Looking forward to see you all in Copenhagen!
Questions? Feel free to contact us:
james@danishlacrosse.com
STICKS UP,
DANISH LACROSSE